If you're looking to grow your social media branding, here are 7 tips for you to grow your social media presence and visibility organically and steadily.
The number one mistake that entrepreneurs make is that they try to be on every platform at the same time, trying to build their social media presence and/or audience all at once. (Been there, done that). Here are 7 ways you can grow your social media presence and make it work for you. You would not have imagined the relief I felt when I finally niched and narrowed my focus onto just ONE platform, consistently building my social media branding there before eventually having enough authority to go on to build my presence on other social media platforms.
Hashtags in growing your social media presence
How do hashtags make you visible and felt on social media? Contrary to belief, hashtags are still wildly popular, and very much used as a marketing strategy to grow one's social media branding. Here are some ways I've used hashtags to drive traffic to my Instagram profile (despite having a small number of followers and not posting consistently).
First off, we do away with the myth that only people with tons of followers get visibility. Of course, they naturally get more visibility because of their followers, but it doesn't mean that hashtags will not work for us humble folks.
Secondly, you do not need to post everyday, though I recommend you do show up at least twice a week.
People who follow hashtags will have you popping up in their feeds. Imagine the amount of exposure you can get – all you need to ensure is that your post stays up long enough on that hashtag feed and that when they click to view your profile, your content is relevant enough to make them want to hit the 'follow' button.
✅ Use hashtags that are relevant to your image and your caption. If you are posting a picture of yourself in a black dress and heels, then let the hashtags be about your dress, your heels, and your caption content. Do not suddenly post #dogsofinstagram out of the blue if your image and your caption have nothing to do with dogs, just because you're missing your husky.
✅ If your caption is about you showing up at work and giving a speech, let the hashtags be related to your work and your speech. Instagram knows and matches your hashtags with your captions and images – if they do not match, your post visibility is going to be limited.
✅ Use hashtags sizes that are relevant to your follower size. If you have less than 1,000 followers, to get your post seen and 'stay' longer in the hashtag feed, you should aim at hashtags with sizes between 5,000 to 700,000 thereabouts – the chances of your post getting seen in the hashtag feed will be that much higher. If you were to use a hashtag size that 2 million other people are using, your post is drowned and gone within 2 refreshes of the screen. You can find proper sizes of hashtags from the auto-suggestion list that appears when you key into the search bar.
✅ If you want a deep dive about hashtags, you can get my free Hashtags Secrets guide (how I made consistent $5k months from Instagram alone back as a service provider) from my website.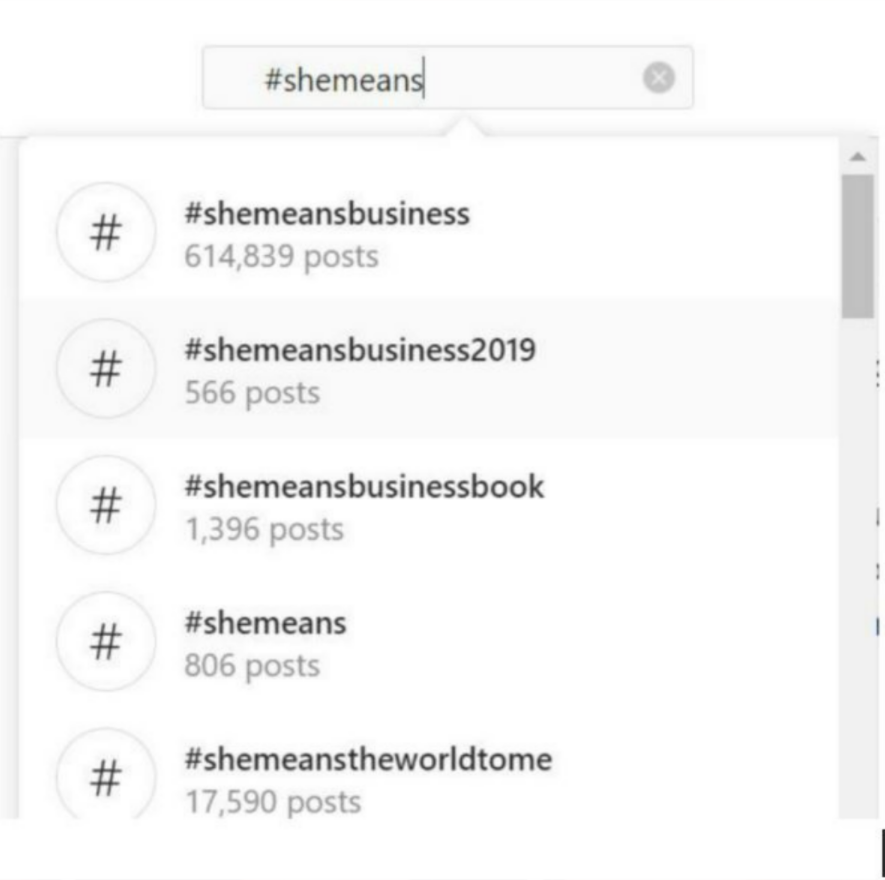 Create content that converts
You can't be writing for everyone and about everything – there has to be a specific target audience you're talking to. If you're not sure about your audience, you can read more about niching down from my blog – What A Niche Means In Digital Marketing.
Your content has to be answering their questions – what questions do they have? What kind of pain and worries are keeping them up at night? Whether it's a financial pain, a health issue or a relationship worry, put yourself in their shoes and think of how the service or the product that you're offering can help to address these pains and take them from frowny to happy.
If you're a health coach who focuses on weight loss, and you know for a fact that a lot of women who are getting married or nearing their wedding date will be in jitters over their sizes, their dresses and about looking good. If you have, say, a 14 day plan that allows them to drop 2 dress sizes at the end of 2 weeks, then share tips on how they can do it in your content. Share the kind of diet you recommend. Share easy workout plans. These are the kind of content this particular audience is actively searching for. They want quick fixes, they are running out of time, and they have no time to go to the gym or cook healthy food. As such, quick healthy recipes and easy workout routines as well as proven strategies and testimonials will be exactly the kind of content they're want to read. This is surely one of the best ways to grow your social media presence. You need to come across as the authority and know just what you're talking about.
Making videos or going live to grow your social media presence
This isn't for everyone, but the fact remains that Instagram (for now) prioritizes reels and videos over static posts.
Reels and IGTV videos (and also Tik Tok videos) allow you to reach so many people without having them follow you. Make your clips short and sweet, punchy and relevant to what you're offering when it comes to making videos. End your videos with a call to action, either getting them to leave a comment, save the video, or check out your profile and your bio link. There are literally millions of videos being made every day, so you are in for a lot of competition, but at the same time, there are also millions of people watching these videos. Make your video the 'pattern-interrupt' style – stop them in their tracks or while they're scrolling by giving them a hook they can't resist, because it is addressing their pain and their current worry.
Hence, planning out your strategy is important, and also try to check out videos from competitors offering similar services so you get the gist of what it is you need to do.
You can get more insights on how to make great videos from Buffer Marketing Library and Eclincher. These tips will allow you to grow your social media presence that much faster.
When going live, keep your audiences engaged so that the algorithm highlights your live videos to your followers. Ask them to comment by getting to talk about where they're from, what they hope to get out from this live training, and what their biggest pain points are at that moment (a great way to tap into your audience and know them better). It's really easy to get distracted with all that content on your screen, though, so remember to stay focused.
Storyselling is a proven method that allows your audiences and readers to connect with you and relate to what you're saying. It makes you more approachable, as if you're one of them and that you're on the same road, only further down and have already gone through what they're currently facing.
Storyselling is one of the best ways to grow your social media presence and visibility because people relate to stories. People relate to what you've experienced. Share your challenges, your decisions, your hardship and your successes, and also share how you weathered through all of them. At the end, tell them what you've learnt and how you've grown from all these challenges.
Tell these stories in a way that shows you know what they're experiencing because you've been there. Relate your stories in a way that gets them nodding their heads, agreeing with you, and end your stories in a way that gives them hope and clarity. In this way, they know that whatever it is you're offering, you can help them to overcome their pain and obstacles. They'll know that you understand.
Do Market Research to increase your social media presence
It is imperative that you know what your audience is actively seeking the answers to. In my previous summit during an interview with a Tik Tok influencer, Danielle Bayard Jackson, she mentioned that she would create polls, quizzes and ask all sorts of questions in her videos as well as via her email list, so that she would know what her audience wanted from her. With all these feedback, she would know what kind of content she should be putting out that serves her audience.
In the same way, you can create polls in your Instagram stories or ask questions in your captions that allow them to respond to you, either via commenting or sending you a personal message. This creates a connection that builds the know, trust and like factor.
If you want more feedback, prepare short questionnaires, give them to your past clients or even in Facebook groups and ask for 10 minutes of their time. What I did was to prepare 10 questions, go onto Facebook groups and offer a $10 Starbucks card in return for 20 to 30 minutes of their time. I had great feedback and came to know so many people. At the same time, it was mind boggling when I found out that things that they told me were not what I'd expected to hear. Doing market researches also allowed me to know my audiences better and gained me immeasurable confidence. I knew then what content to offer and what to plan for. The copy and the words I used aimed at their emotions, and even with very little followers, my social media presence grew and I started landing clients consistently.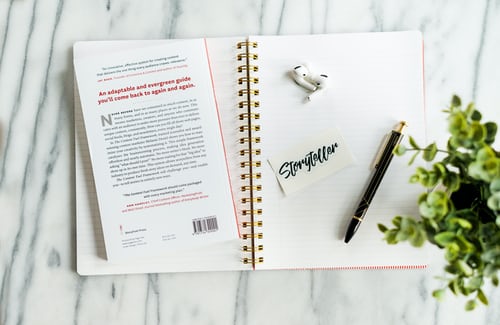 Optimize your social media bio and profile feed
Whether you're on Instagram, LinkedIn, Facebook or Twitter (or many others), it is important that when people click over to your profile, they see immediately what you're offering. Your elevator pitch or 'I help' statement has to be very clear on your bio and the valuable content that you are sharing should be seen clearly in your profile feed. This way, people can easily understand what it is you do and who you're serving, and decide whether they want to follow you or continue to read and get content from you.
While it's not really imperative that you post 3 times a day or 5 times a week, it IS important to ensure that when people land on your profile, the first 10 to 12 posts they see have something to do with why they're checking you out to begin with. Hence, in order to grow your social media presence effectively, I suggest you get those first 10 to 12 posts ready beforehand. Use proper keywords and phrases that relate to them (you should have gotten this from your market research or even with tools such as Answer The Public).
One blog I'd recommend reading for growing your social media presence and knowing what content to put out there is from Hootsuite – How To Create A Social Media Strategy In 9 Easy Steps.
Focus on ONE platform first to grow your social media presence – back to my first paragraph.
When you're just starting out and full of fire, it is easy to want to post everywhere and be seen everywhere, but that is one of the fastest ways to giving up and suffering a burn out. It is extremely important to note that you only need to focus on ONE platform and take the time and effort to build it. Once you see enough traffic or revenue come in, that is when you go on to a different platform.
Hence you should be picking that one platform you're most comfortable using and start from there.
You can also watch this video from Neil Patel about how you should start off with just ONE social media platform.