Heya! I'm Kristy.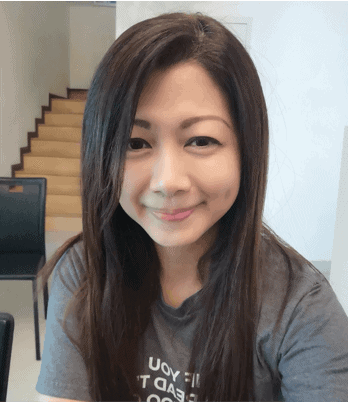 So you must be wondering who I am and where the heck I popped out from. I am a funnel builder (in other words I'm also what they call a digital marketing strategist) and blogger.

I was (and still am) a registered pharmacist. Dispensing was my job, and +counseling (and chatting) was my jam.

I worked 50-60 hour weeks and hardly saw my kids. In 2020, I started taking up courses on funnel designing and funnel building on the side.

Like most service providers, I went through periods of feast and famine, but I continued to take up courses on designing and improving my skills until a point where my designs spoke for themselves, and instead of me reaching out to clients, they started reaching out to me.

Fast forward one year later in 2021, I was able to leave my full-time high paying job as a pharmacist, and join multiple high ticket ($2,500 onwards monthly) masterminds and programs with amazing entrepreneurs around the world. I also hosted a successful summit interviewing work from home mothers who have found much success online.
So What Was It Like Working From Home?
It involved a lot of sleepless nights, fear about the future, uncertainty, and tons of the Imposter Syndrome.

It also involved the realization that just because I was home, doesn't mean I was a more present parent than I was during my full-time job as a pharmacist.

This was simply because I was so caught up with trying to overdeliver and landing new clients that I left my kids to their own devices, much as I had left them to their own devices at the babysitter's when I had been working full time.

It also meant instead of 50-60 hours at work, I was now clocking 50-60 hours (or more) in front of the computer at home (say aye! if that's you!)
Is It Possible To Work From Home As A Carer or Parent?
Absolutely.

I realized that I loved writing, and started taking up courses on writing and blogging. I write for several huge publications on Medium, and make sure I put out a blog post at least once weekly.

Most of my weekdays (6 hours daily) are dedicated to funnel building and continuously learning about design and tech. I created a course to help aspiring freelancers learn about funnel designing as well, and this course (initially selling for below $50) has now been revamped, added onto, and has also been featured in portals such as those listed below; including but limited to:
I've been where you are today… seemingly aimless, not sure what to focus on, and regretting leaving your full-time job.
If This Is You, You're At The Right Place.
You left your job with high hopes, and now feel insecure because you're finding out that getting a consistent income online isn't as easy as it looks.

You feel even though you left your job seemingly for your kids, you aren't being the best mother because you're not fully present for them despite being physically there.

Sometimes you regret leaving your job.

You feel aimless at home and binge-watch Netflix to spend the time and feeling bad because you're not actively making money (the way you did when you were a corporate hotshot).

You worry you may not be able to afford to send your kids to activities they are used to going to, because you're not making consistent money, no matter how many times you've applied for jobs and written endless resumes.

At this age, you feel burdened with the responsibility of having to care for your kids and still make good money. You suffer from 'ageism' – I started this too late. I'm too old. Maybe I can't do this.
And This Is What You Want.
You want a work-from-home job that earns you more than you used to – so you get the security of a stable income and need not go back to your old job.

At the same time, you hope for something that you'll like, which will give you flexibility and also fulfillment, something you will enjoy doing.

And lastly, you just want to be confident and feel good about yourself again.
I Can Help You.
I try my best to offer unbiased advice that's steeped in research and colored with insights from relevant experts. I am transparent with my earnings and what I do. I may have found stability and I know for sure I can help you do it too, but rest assured I am not simply dictating from a higher level, but that I am still actively providing service and will know exactly what you're going through and how you feel – as a service provider, a mother, a daughter, a wife, and a freelancer.

If you feel you want to learn funnel designing and funnel building like me – I've got a whole course laid out for you – A to Z, nothing left out. But if not, no sweat – stay tuned for my next blog post update about the life of a freelancer that wants to make money, still stay dedicated as a health professional, AND ensure her children know that she actually exists within them (sometimes I feel invisible next to Roblox). Bet you're nodding your head!

Thanks for dropping by. Let's be friends! Write to me at [email protected] or give me a shoutout on Instagram – and we can connect there!