This post may contain affiliate links. If you use these links to buy something we may earn a commission at no extra cost to you. Thank you for your support!
You're looking to work from home, either full-time or part-time, and you want to start earning some side money as soon as you can so that you can either leave your full-time job or become more financially independent.
Here are 47 best work from home jobs 2023, compiled for total beginners with no experience. You may feel insecure and apprehensive, and wonder if anyone is ever going to hire you. That's totally normal, and you are not alone. I've done my best to compile some of the best online and remote jobs you can check out, try out, and earn some money from.
Legitimate Online Jobs With Little To No Experience Required
High Paying Online Jobs With No Experience
1. Funnel Designing And Funnel Building
Out of so many online job careers you can do with no experience, this is one of the least talked about or recommended jobs online (people tend to confuse it with being a web designer, but it is a totally different thing). I ventured out as a funnel builder and 3 months into it – with absolutely no background in design or funnel building – I was making upwards of $5,000 USD per month. 

You can either take up a course and learn how to do it quicker; or you can wing it (the way I did for the first few months until I made enough to invest in courses). An amazing course I'd recommend is Fulltime Funnel Designer by Gusten Sun. 
2. Facebook Ads Manager ($1,000-$5,000 or more per month, per client)
This option is also, surprisingly not often recommended or suggested in many 'best work from home with no experience' lists, yet, it is easily one of the most lucrative online jobs you can get out there – even as a total beginner. A crash course from Facebook itself will teach you all you need to know to start – and best of all, it's free. Check out this course that comes with an exam by Meta – and get certified for it!
3. Social Media Manager
This role requires you to be able to help your clients grow their brand by increasing their number of followers, engaging on the platforms on their behalf, and creating posts and reels for them several times a week. Platforms can include Twitter, Instagram, Facebook and TikTok.

This job will require you to charge in packages of 3 to 6 months, starting from $500 per client, depending on how many clients you take. It also gives you a lot of repeat clients and retention projects, which provides security in the long run.
4. Copywriting
Easily one of the highest paying remote jobs online without experience that gets you hired from anywhere in the world, copywriting and freelance writing can earn you upwards of $50 per article, depending on your experience and portfolio. Experienced writers can demand $500 onwards per article, and there are openings for email copywriters all the time. Get a headstart with this free masterclass by Kate Doster – a 7 figure email marketer.
5. Making Money On YouTube
Starting off awkward but eventually becoming comfortable on camera is totally possible, and does not require you to come up with dancing routines or funny skits. You can do make up tutorials, short classes on design, or whatever it is you're good at. A great entrepreneur and work from home mom I know (and have interviewed before) is Meredith Marsh, who catapulted to fame on YouTube for her tutorials on the GoPro camera, eventually earning her a spot as part of the GoPro family. She shows you how you can start monetizing YouTube from home within 30 days.
6. Podcast Managing
If you're into audio editing and content creation, becoming a podcast manager or strategist is a great part time job that can eventually evolve into a full-time work-from-home career, earning you upwards of $5,000 a month easily. It is a legitimate online job that requires little to no experience. Find out how when you check out Lauren Wrighton's course on becoming a podcast manager that turns you into a podcast pro and start landing clients – fast!
7. Blogging ($1,000 per month onwards to multiple 5, 6 and 7 figures)
If you're working a full-time job and want to eventually make a stable income on the side, blogging is a great way to do it and earn passive income. It does take time and blogging success doesn't happen overnight, but it is a great way towards financial independence and security.|

If done well, blogging can be one of the most high-paying jobs without any experience needed.
8. Client Success Manager
A client success manager is like a customer service representative, but a more specialized one that has more authority to make decisions that will resolve issues that clients have. They also focus on customer loyalty and long-term client relationships. They earn anywhere between $60,000 to $84,000 a year depending on experience.
9. Marketing Manager
Marketing managers organize marketing campaigns for companies to raise awareness for a brand and generate demand for products and services. They'll also have to come up with social media strategies and be on top of current campaigns that are happening online.

It isn't something you necessarily need to have experience in, but you will need to be extremely resourceful and creative. Salaries range between $90,000 to $128,000 annually.
10. Fitness Instructor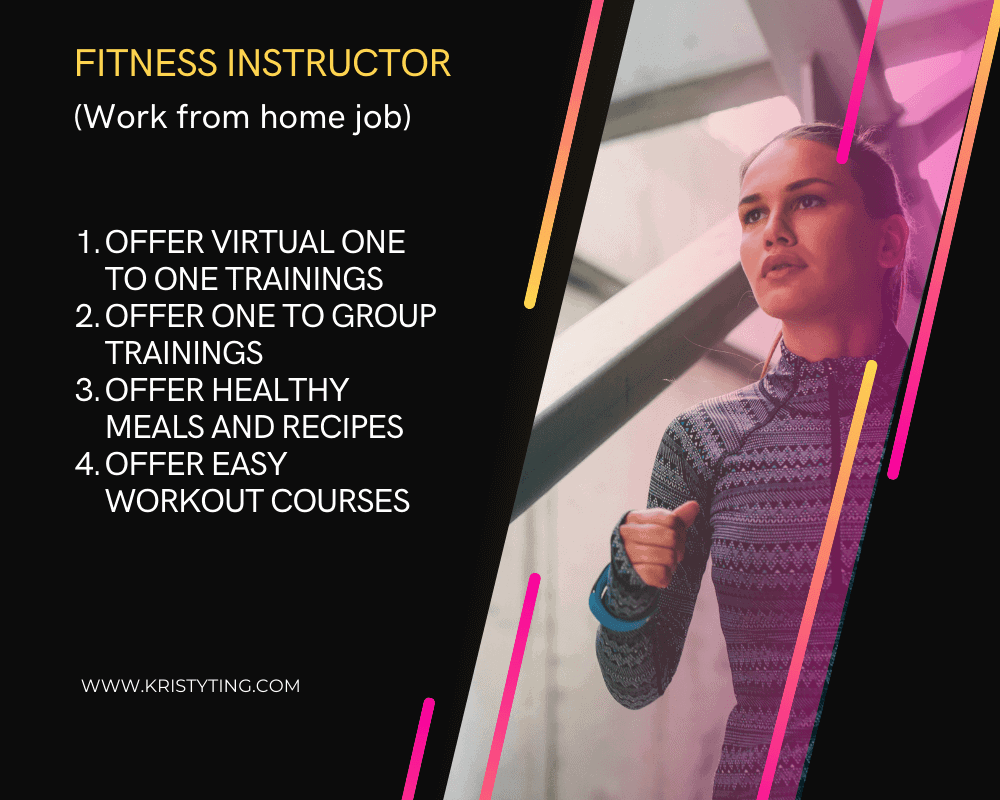 If you're into fitness and have a background in training other people when it comes to physical fitness, there's a huge market waiting for you. This will also be the quickest way to make money online from home with no marketing experience. The trend now is to create easy-to-follow courses that only require 15 to 20 minutes daily for busy working moms looking to lose weight, but have no time to hit the gym. You can also niche down to postpartum mothers, pre-wedding jittery brides, you get the idea.

Online fitness coaches earn an average of $87,000 yearly.
What Is The Quickest Way To Work And Make Money From Home?
11. Take Part In Research
This remote job does not require you to have any experience whatsoever – simply sign up and give your opinions on products you've used and marketing campaigns you've seen. Check out my super detailed post on how you can make between $75-$350 USD per hour taking part in research – 2022's Best Online Focus Groups That Pay.
12. Making Subscription Boxes ($1,000 Onwards To Multiple 5 And 6 Figures)
Again another work-from-home job that has the huge potential to be incredibly profitable, creating and selling subscription boxes (and eventually coaching people how to do it) is a great way to make money AND keep yourself busy – all from the comfort of your own home. Find out more from Jill Lodato, whose daycare closed down and pivoted to subscription boxes, making 6 figures in 7 months. You can join her membership and coaching classes for very low rates here.
13. Facebook Group Moderator
A Facebook group moderator or community moderator can earn up to $25 or more per hour, depending on how well you manage the community and get new members to join. Learn how to be a successful one and get certified with Facebook's free program.
14. Virtual Assisting
Virtual assistants (VAs) are one of the most highly sought-after freelancers online by companies who are looking to hire remotely. It is considered one of the easiest ways to get hired online without experience. VAs do everything from managing inboxes to Facebook groups to drafting pitches for their clients to get on podcasts and shows. The more experienced you are, the more salary you can command. A rookie freelancer can earn $15 per hour, while a seasoned one can be paid as much as $75 (and onwards) per hour.
15. Appointment Setting
A fast up-and-coming job opportunity, more and more companies are now offering to hire appointment setters at a base salary of $1,500 onwards, requiring one to only pitch to 3-4 clients weekly and earn a commission off every successful deal. With commissions, appointment setters can easily earn upwards of $5,000 monthly.
This is a popular entry-level remote job with no experience required because training will usually be given by employers.
16. Tutoring
This job has been online since pre-pandemic times. Tutoring can earn you between $25 per hour to $50 per hour per student, depending on the level of education you're teaching, be it high school kids, college kids or even working adults.
The great thing about tutoring is that you don't need to have experience teaching online to start, as long as you have a background or credentials in the subject you're offering to teach. You will also be able to work at your preferred time and day. It is an extremely flexible job that allows you to do it either part-time or full-time.
Flea market flipping is taking things that no one else sees value in, and selling them at a profit. In short, it is taking someone else's trash and turning it into treasure.
17. Flea Market Flipping
Flea market flipping is very lucrative if you know how to get things at the lowest possible cost and resell them at a decent price. Forbes has an article about how a couple left their full time job to do flea market flipping, earning well over 6 figures yearly.
18. Phone Flipping
This is also one of the lesser-known (yet extremely profitable) sources of income in the States. I have, in my course of building funnels, worked for 6 figure entrepreneurs who teach people how to do phone flipping. You look for people selling their old, used phones online, negotiate with them for their phones at the lowest price possible, and then resell them at a decent profit.
If you're looking for work-from-home jobs with no experience, this will be an easy online job with no experience that will enable you to make at least $1,000-$1,500 monthly on the side, part-time.
Immediate Online Jobs With No Experience
19. Customer Service Representative
A virtual customer service representative handles customer inquiries, manages complaints and dissents, exercises emotional intelligence, and follows guidelines to ensure that every client is taken care of, with a personal touch. Salaries typically begin at $16 per hour. This job usually comes with a lot of training and coaching, which is a bonus.
20. Telemarketing
Telemarketers are professionals who promote products and services as well as get donations from potential customers over the phone. They track customer contact lists, call them up, speak to them about the benefits of what they're selling, and obtain payment information where necessary. Telemarketers make between $27,000 to $35,000 yearly on average.
21. Virtual Recruiter
With more and more companies going online, virtual recruiters are now highly sought after. A virtual recruiter is someone who finds candidates to fill jobs. Instead of doing it physically or face to face, virtual recruiters use emails, phone calls, zoom meets, and DMs to approach the candidates.
They will also be responsible for posting job openings on places such as Indeed.com, LinkedIn, Facebook groups, and other hiring sites, reviewing the resumes with the CEO, vetting the candidates, and setting appointments for interviews.
While you do not need prior experience as a virtual recruiter to apply to become one, you will need to be comfortable enough in front of the camera so as to meet the candidates on Zoom and talk to them before shortlisting them for subsequent interviews.
22. Virtual Receptionist
One of the best work-from-home jobs with no experience needed, a virtual receptionist offers callers the opportunity to connect with a real, live person who represents the company. Virtual receptionists create an exceptional client experience and are basically the front liner for the company, answering FAQs, scheduling appointments, making outbound calls, and taking messages.
Many companies offer salaries between $15 to $20 per hour for this position.
23. Translator
Being a translator has been a popular online job even since pre-pandemic times. Foreign languages a forte of yours?
Translators make between $40,000 to $70,000 annually (on average) in the USA. Jobs typically include translating into Mandarin, Korean, Japanese, Spanish, French, and even Krio.
It's a great gig that will give you a steady income because translating jobs are usually retainer jobs where new projects are given to you consistently.
24. Virtual Call Center Representative or Chat Agent
A virtual call center agent or representative provides customer support remotely either via emails, phone calls or online chats. They specialize in different sectors, some may help you with technical issues, some sales, some billing and refund queries, and so on.
Virtual call center agents earn an average of $32,000 a year, but this figure can also go up to $55,000 in some cases. You may have no experience with dealing with clients online, but you will need to have good customer service skills and knowledge of the information you're providing or issues that you're troubleshooting.
Easiest Jobs To Get With No Experience
25. Transcribing (pays between $15-$25 per hour)
Transcribers listen to live proceedings of video and audio versions of recordings and then create written versions of these recordings. They can do it manually or with the help of software.
You can do it freelance or full-time online as a work-from-home option. If you were to become a transcriber in the medical or legal field, you may require specialized knowledge in terms of jargon, and basic medical or legal knowledge in order to transcribe correctly.
26. Telephone Research Jobs ($15 onwards per hour)
Collect information from members of the public and ensure timely and accurate information is recorded with the system provided by the company that you're working for.
27. Telephone Mystery Shopping ($12-$17 per hour)
Call up retail outlets and check out their over-the-phone customer service. You may also need to submit samples of questions that you'll be asking to ensure all areas of customer service are covered.
28. Pinterest VA (Pinterest Virtual Assistant)
Being a Pinterest VA (virtual assistant) means you help your client to create pins, do pinning, and know enough about Pinterest's algorithm to ensure your customer can grow her brand and authority. This job offers long-term contracts with your clients and allows you to earn between $400-$1,500 per month, per client.
29. Proofreading ($46,000-$50,000 per year)
Proofreaders have one goal in mind, to ensure that the written text is error-free. They are the last set of eyes on the written document before it is published, printed, or posted online. Publications usually involve journals, articles, books, posters, and the like.
30. Website Testing
Earn anywhere between $80k to $108k a year doing website testing. Jobs include manually testing websites on various operating systems, browser platforms, and mobile devices. You are also required to document the results of testing, manage day-to-day Quality Assurance tasks and ensure the developed functionality conforms to the specified requirements.
More Remote Work From Home Jobs With No Experience
31. Graphic Designer
Graphic designers create visual concepts either manually or using computer software, to communicate ideas that inspire, inform, and captivate consumers. They form the overall layout and production design for printables, packaging, and materials such as advertisements, brochures, magazines, and reports.
Making between $50,000 to $60,000 a year (and more), for a total beginner you'll be required to offer free designs, do volunteer work, learn fast and join groups that'll allow you access more tools and resources to get you hired quickly.
32. SEO Specialist
An SEO (Search Engine Optimization) specialist is someone who knows how to get pages to rank in Google, or to increase the traffic flow to a certain page, website, or blog.
This allows more traffic or leads to land on a page and generate more business for the business owner.
An experienced SEO specialist can earn upwards of $150,000 yearly. Mike Pearson has an amazing class on SEO which you'll want to tune in to if you're looking to be an SEO specialist.
33. Online Coaching And Consulting
Online coaches and consultants can start off with no experience, but a challenge first off will be to gain authority and build a sustainable email list of people that trust them to deliver. They can charge hourly for consultation services, and offer programs that they sell anywhere between $97 to $997 depending on how comprehensive it is using their existing skills and knowledge. There is no limit to how much a good coach or consultant can earn – the sky is the limit.
34. Photographer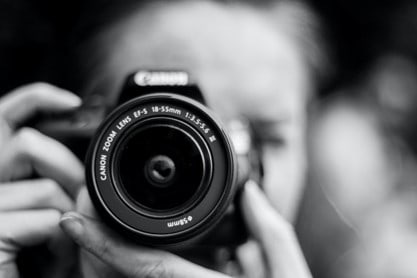 If you're into photography, you can always offer your services as a freelancer to people who need their photos taken. Many work from home mothers niche down to only wedding photography or children photography, and you can choose a niche that you prefer working with as well.
Entry-level positions start at $28,000 per year (on average) and senior photographers make an estimated $55,000 annually (on average). The numbers can go a lot higher if you're hired for private functions and if you're good at what you do.
35. Professional Video And Audio Editor
Editing videos and audios is a service that is in huge demand, and will easily earn you long-term contracts or full-time jobs with companies. I am part of an agency that specializes in running challenges for entrepreneurs. I build all their funnels, and there is a dedicated videographer that takes all the videos these clients have recorded on their phones and churn out great compilations of these said videos.
If you enjoy videography software and editing sound effects, footage, animation, and the like, this is for you! Video and audio editors earn between $58,000 to $120,000 yearly.
36. Project Manager
Project managers plan and designate project resources, keep track of progress, and manage budgets in line with a company's goal and vision. They are widely needed in fields such as marketing, HR, and IT.
For example, in marketing, a project manager in charge of a webinar will ensure that the automation is set up correctly, that emails are sent on time, that the webinar platform is working, and that the webinar runs smoothly.
Project managers earn an average of $80,000 yearly.
37. Data Entry
A data entry clerk is responsible for transferring hardcopy formats into softcopy (ie computer files). They handle typing in consumer information, creating spreadsheets, handling figures and generally making data more accessible and organized.
Hourly wages for data entry professionals range between $11 to $18 per hour.
38. Online Exam Moderator or Invigilator
An exam moderator ensures that exam candidates adhere to rules, instructions and regulations in the exam room, throughout the examination period. He must be able to communicate well, handle emergencies in the exam room and make necessary decisions. A moderator makes easily upward of $65,000 a year.
39. Bookkeeping
Bookkeepers bring back an estimated $40,500 annually. They are in charge of providing accurate and important financial information about a business. You'll have to be good with numbers, taxes, and invoicing, to name a few skills.
40. Etsy Seller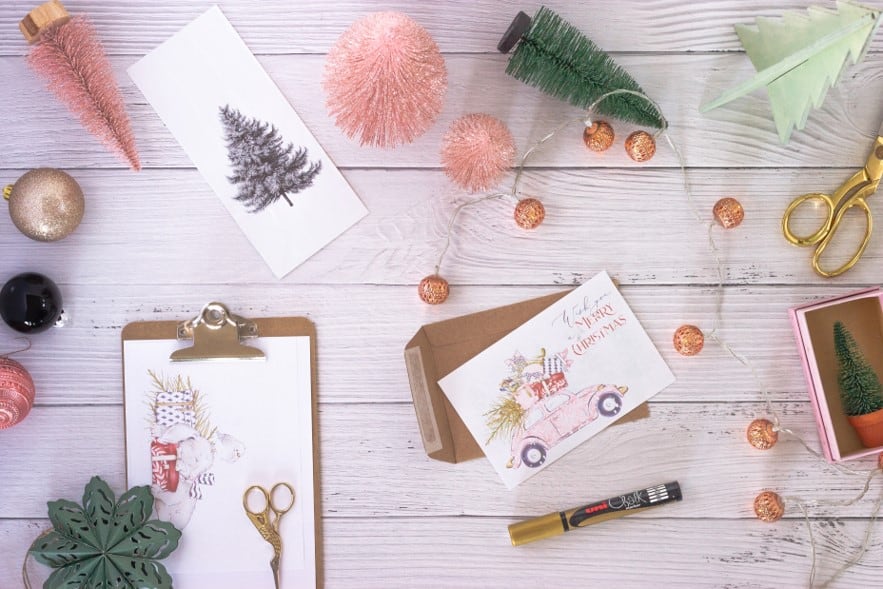 Research shows that an Etsy seller makes an average of $45,000 annually, by selling handcrafted items or printables. Another example of online printables and templates that are hugely popular being sold will be Creative Market.
41. Software Engineer
If using software is your jam, despite no prior experience online, you'll be able to get hired pretty quickly for your skills.
Software engineers are responsible for analyzing, modifying and testing software and end-user applications to meet user requirements and needs.
Glassdoor estimates that a software engineer earns an average of $97,000 yearly – and at the time of writing, a quick search shows that there are over 5,000 online jobs for software engineers on Indeed USA.
42. Web Developer
According to USNews, web developers earned between $77,000 to $107,000 in 2020. That's a great income to be making for someone working from home.
Contrary to belief, being a web developer is an online job that does not require a degree or experience.
Many beginners teach themselves how to code and design. While having a degree can make you a competitive contender for jobs, having a strong portfolio and a host of positive testimonials will go a long way in helping you secure that dream work-from-home job.
43. Captioner
A captioner is a person who uses a stenotype machine to transcribe television shows and movies to be used as captions during a show. In some cases, some companies hire captioners to transcribe telephone conversations so a person with hearing loss can read what their caller is saying.
A captioner earns between $37,000 to $50,000 a year.
Amazon Online Jobs Work From Home With No Experience
44. Amazon FBA Seller
If you have stuff to sell and are interested in selling things online, this is a great side gig. As an Amazon FBA seller, you source and send your items to fulfillment centers. Once these items are sold, Amazon takes care of your shipping customer service. This is perfect for beginners. You'll need no experience but be prepared to do your research is what is selling well now and what products are trending online at the current moment.
Work From Home Jobs With No Experience Near Me
45. Babysitting (averages $25,000 a year)
46. Pet Sitter (averages $16 per hour, per pet)
47. Make-Up Artist (averages $40,000 a year)
What Are The Best Sites To Work From Home
Popular sites for job searching include: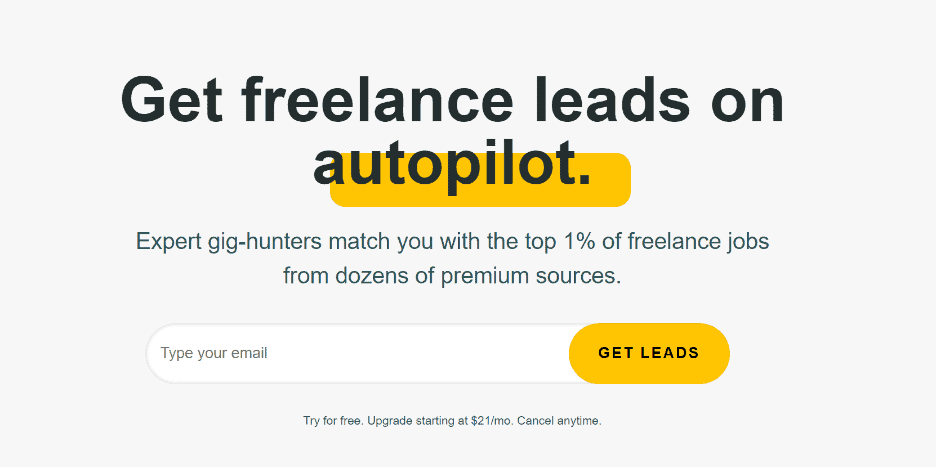 Solidgigs tops my list because it gives you personalized job listings, based on what you want. You create an account and fill out details of the types of jobs you prefer, your experience (if any), and the type of rates you're looking at. It then sends you job listings daily so you wake up to a new list of job opportunities every morning!

Indeed has sites in many countries and will match you to your country, unless you specify otherwise.
Flexjobs offers jobs in over 50 career categories and regularly invites you to events and seminars. They also give career advice and personalized coaching.

LinkedIn gives you job suggestions based on your profile and experience, and allows you to apply directly on its platform. Prospective employers will be able to check your LinkedIn profile out and go through your skills and certifications, so be sure to have all the necessary information filled out when creating your LinkedIn account.
You can probably tell that this site gives aspiring writers an opportunity to get paid to write. There are different companies looking to hire bloggers, writers and copywriters. Many are willing to give beginners with no experience a chance.
How To Start Working From Home With No Experience
1. Create A Portfolio.
Create a portfolio detailing your skills, testimonials and past experience (online or offline). If you do not have any testimonials, offer a free service (such as a website redesign or a social media page audit) and get some testimonials in return.
2. Start Applying
Keep track of what and who you applied with, because it is easy to get confused and apply twice.
3. Follow Up
Follow up and send reminders. This is no time to be shy.
4. Don't Take Rejections Personally
Keep trying, and each time, improve upon your resume/portfolio and update it regularly to add new things you may have missed previously or testimonials you may have gained recently.
5. Be Resourceful
Join Facebook groups, hiring threads and forums and keep an eye out for people looking to hire.
6. Avoid Getting Scammed
If something sounds too good to be true, it probably is. Avoid scams and know when a proposition or a job offer is not legit.
Interested in courses (paid and free) that'll catapult you from beginner to seasoned freelancer status? Check out this post right here!