This post may contain affiliate links. If you use these links to buy something we may earn a commission at no extra cost to you. Thank you for your support!
Legitimate Work at Home Jobs
Are you looking to work from home and still be able to earn a consistent income that'll give you a measure of financial security and independence? This article will show you 40 of the best work from home jobs in 2022 (online and offline) that you can do right off the bat.

You're probably wondering which ones are really legit, which ones are suitable for you as a total rookie to the online space and which ones are just too good to be true.

You're also probably going to wonder if anyone is going to hire you, seeing as you're inexperienced when it comes to digital marketing and online work. I will be addressing that as we go, so keep reading!
Legitimate Best Work From Home Jobs Hiring Now
It's important to stay safe and not get scammed when scanning the internet for work from home jobs. If something is too good to be true, it probably is. Read up on the easy ways to detect when a job offer is a scam.

When I first ventured online back in 2020, I was lucky enough to learn about funnel designing (I now make a consistent $5k-6k monthly as a funnel designer). I can do more than that per month, but I limit the number of clients I take on so I can focus on writing and blogging as well.

Quick question: Are you already working as a freelancer online and want to get more consistent work instead of the infamous feast and famine so many of us service providers go through? Or are you a working mother who just wants to start working from home so she can be with her kids? Either way, you'll benefit from my free download that shows you the top 10 sites you can get hired on as a freelancer that'll get you consistent income monthly, and how to identify your niche and what you really enjoy doing. Subscribe here and get freelancing tips and tricks as well as job openings from me every week!

Here are the list of legit work from home jobs you can start doing immediately.
Highest Paying Work From Home Jobs Without A Degree
1. Funnel Designing
I'm a certified funnel designer and making a good living out of it, hence this is naturally my first recommendation.

A funnel designer is someone who designs a funnel. Before you say "but I don't know anything about design" – let me tell you that you do NOT need to know about design before you become one. All these are things you can learn along the way.

I was a full time pharmacist in the past and certainly no fan of web design, funnel design or any design whatsoever. I have come a long way, and I now absolutely love designing and creating sites for my clients. You do NOT need a degree for this. All you need is an open mind and a willingness to learn.

The market for funnel designing is huge. Businesses are pivoting online everyday and the demand for funnel designers and funnel builders are on the rise. If the word 'funnel' means nothing to you, fret not. This simple explanation from Sprout Social will give you more clarity.

Eager to learn more? You can take up my funnel designing course (which has been featured in Digital Journal and MarketWatch) and work your way to a lucrative side income (or a full time income, whichever you prefer). Funnel designing can easily make you over $10k monthly if you want it to. Newbies charge $350-$500 per page of redesign that takes only a day or two to finish. You can increase your rates as you become more seasoned.
2. Content/Freelance Writer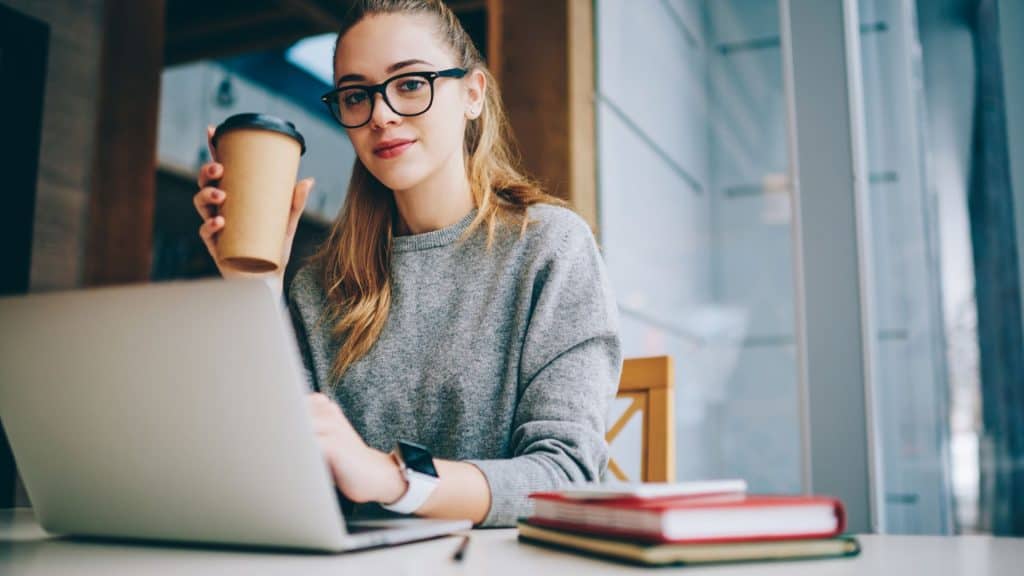 If writing is your jam, you'll find being a freelance writer a really profitable work from home job.

Content marketing is where companies use writers to help generate real revenue for their businesses with the type of content they put out. It's one of the most effective and efficient ways for companies to generate new leads and customers.

The global Content Marketing industry is forecasted to grow by $417 billion by 2025. The demand for writers are at an all time high. You'll be required to do your research into different niches and create the best content that appeals to the audiences you're writing for. What you won't need – is a degree.

Smart Blogger is one of the biggest blogging websites in the world, and gives you a free 3 part video series on how to get started as a freelance writer. Writers get paid anywhere between $250-$1000 per article, depending on the niche, the experience and the quality of the article.

Ready to hustle? Writers Work is a site you can get paid to write regardless of your skills – they will train you. LinkedIn also has over 6,000 job openings for freelance writers.
3. Start a Blog/Blogging
Blogging can be one of the best sources of income in 2022, though it does take time to build and maintain a blog. Results can be seen as early as 6 months, though some do take up to a year to get more income. Blogging takes effort, perseverance and consistency, but reaps great rewards.

You can make money from blogging via affiliate marketing, selling templates on Pinterest, or having sponsored ads on your pages.

Checkout this free course on WordPress that shows you how to get started as a blogger. Carly Campbell is a 6 figure mom blogger that has an amazing course on how you can drive traffic to your blog via Pinterest. She clocks an impressive 10 million impressions on her Pinterest account every month. These 2 courses will be the best kickstarts you need to start a blog.

Already have a blog but want to grow it fast? Check out this masterclass by Mike Pearson, a 7 figure blogger that's been featured on multiple news sites.

If you're working a full time job (at an office or from home as a service provider), spending a few hours a week on your blog is recommended. Blogging gives you a passive income over time that generates at least $5k on autopilot (provided your posts are of quality and can rank on Google).
4. Virtual Assistant
Virtual assisting is a very popular work-from-home option nowadays because it does not require a degree or much experience, to begin with. Rates are also pretty decent at $25/hour for starters and can go up to even $75/hour if you're good at what you do.

Jobs include managing email inboxes, pitching your clients to go on podcasts, writing emails, managing appointments and some even include writing blogs for your clients. You may also do social media posts for your clients, managing their Facebook groups if any, and other tasks that generally allow your client to focus on his or her business fully.

There is certainly no shortage of businesses looking to hire virtual assistants. LinkedIn at any given moment can have over 500 listings of companies that are currently hiring. Check out LinkedIn job listings here.

Haven't written a resume in forever? Find out how to whip one up here fast.
5. Social Media Manager
Being a social media manager requires you to have a working knowledge of how platforms such as Instagram, Facebook, TikTok, etc, work. Most clients will want basic requirements such as a post on Instagram three (or more times) a week, replies to the comments they get (engagement), and having the social media manager come up with creatives (attractive designs and posts) to attract more eyeballs to the client's profile and eventually grow the number of followers.

What's great about being a social media manager is that you do not require a degree. You only need to be familiar with whatever platform your client wants you to work on, and algorithms as well as hashtags can be learnt with time. If you're an expert on health, or have been in the health industry for sometime, managing an Instagram account that talks about health will be right up your alley.

At the time of writing, LinkedIn has over 45,000 job listings looking to hire social media managers. Legit gurus that offer great courses or free masterclasses include Jasmine Star and Jenna Kutcher.
6. Fitness Instructor
If you're into fitness and have a background of training other people when it comes to physical fitness, there's a huge market waiting for you. The trend now is to create easy-to-follow courses that only require 15 to 20 minutes daily for busy working moms looking to lose weight, but have no time to hit the gym.

There is also a site where you can get certified as a fitness coach, which is NCI Certifications. This will catapult your authority as a fitness instructor and allow you to gain more trust from your audience.
7. SEO Specialist
A SEO (Search Engine Optimization) specialist is someone who knows how to get pages to rank in Google, or to increase the traffic flow to a certain page, website, or blog.

This allows more traffic or leads to land on a page and generate more business for the business owner. A SEO-optimized page also involves a low bounce rate, good user experience and content that answers the user's questions. An experienced SEO specialist can earn upwards of $150,000 yearly. This can be something you can learn on the side while you're still working your full time job so you can eventually make money from it as a side hustle.

Mike Pearson has an amazing class on SEO which you'll want to tune in to if you're looking to be a SEO specialist. If you have a degree in Business or Marketing it'll be a bonus, but what is most important is at least one to two years' experience in digital marketing and some proven track records when it comes to ranking on Google.
8. Photographer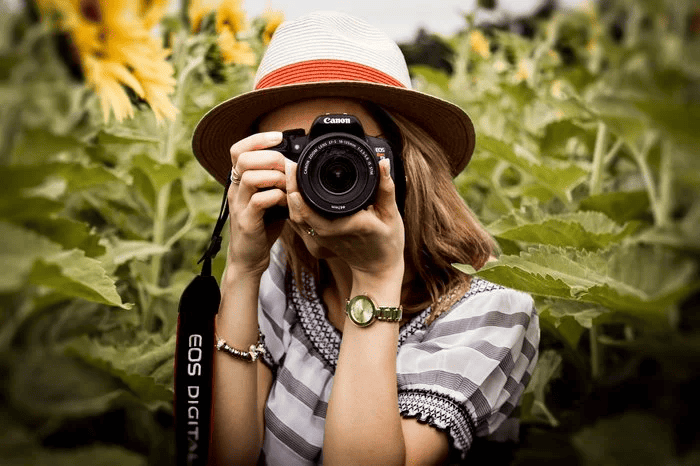 If you're into photography, you can always offer your services as a freelancer to people who need their photos taken. Many work-from-home mothers niche down to only wedding photography or children photography, and you can choose a niche that you prefer working with as well.

Entry-level positions start at $28,000 per year (on average) and senior photographers make an estimated $55,000 annually (on average). The numbers can go a lot higher if you're hired for private functions and if you're good at what you do.

Amy and Jordan offer photography courses that help some of their students make 6 figures yearly and are fully booked throughout the year. The great thing is you do not need a degree to do this. You can accept and reject bookings based on your own calendar and plans. Jenna Kutcher also offers a great photography course for beginners!
9. Subscription Boxes
One of the most amazing women I know, Jill Lodato of BoostMyBox.com, pivoted when her daycare had to close down during the pandemic. With no income, she fell into depression before deciding to start a subscription box business. Within 7 months, she made 6 figures in sales.

Now, she heads a Facebook group of over 1,000 women entrepreneurs all looking to start or scale their subscription box businesses. It is a thriving group of work-from-home mothers who support each other and give ideas on how to market and grow their businesses. Join her free group here and get access to free coaching and ideas on how to start working from home doing subscription boxes!
10. Focus Groups
Taking part in market research can pay really well. You can do it by attending those meetings physically or taking part online.

A focus group consists of a small group of people (usually between 5 to 8) who will gather to share their opinions on products, materials, ideas, branding, packaging, and so on. You can even share your thoughts on politics and political trends.

Focus group gatherings are organized by political analysts and businesses to predict the latest market trends, discover feedback on branding, usage, the viability of a product, and so on.

Some focus groups are confined to certain locations, while some can go international and will require participants from different countries. Read more about focus groups and how you can apply to join here.
11. Proofreading
Proofreading is the act of carefully going over a draft to check for spelling, punctuation and formatting errors before publication. It involves checking for inconsistencies and typos as well.
Proofreading is not to be confused with editing. It is (usually) the final stage of the writing and editorial process, and is essential before the publication is shared with an audience. Publications usually involve journals, articles, books, posters, and the like.
It goes without saying that proofreading ensures that whatever is published is free of errors and comes across as professional and effective.

You can even get certified by taking the Certificate in Editing and Proofreading course through ACS Distance Education. You'll go through a 600-hour course after which you'll take an exam and receive a certificate.

ProofreadingServices.com are always open to hiring new talent – you can check them out.
Legitimate Work-At-Home Jobs That Pay Well With No Experience 2022
12. Online Tutor/English Teacher
If there were any subjects you were particularly good at in college, you can always offer your services as an online tutor or even an English teacher. The demand for teachers who can teach (not only in the US, but worldwide) students whose first language isn't English is high, and you can be paid anywhere between $20-$25 per hour and make upwards of $60,000 per year (even as a side gig).

Preply offers valuable information and resources on how to tutor and forwards you employment opportunities to teach English online.
13. Transcribing
Transcribers listen to live proceedings of video and audio versions of recordings and then create written versions of these recordings. They can do it manually or with the help of software.

You can do it freelance or full-time online as a work-from-home option. If you were to become a transcriber in the medical or legal field, you may require specialized knowledge in terms of jargon, and basic medical or legal knowledge in order to transcribe correctly.

Indeed has a long list of transcribing jobs opportunities, with companies willing to pay between $15 to $25 per hour.
14. Virtual Recruiter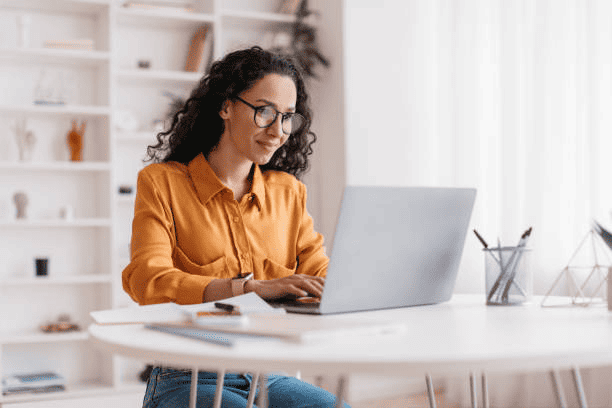 A virtual recruiter (or a headhunter) is someone who finds candidates to fill jobs. Instead of doing it physically or face to face, virtual recruiters use emails, phone calls, zoom meets, and DMs to approach the candidates.

They will also be responsible for posting job openings on places such as Indeed.com, LinkedIn, Facebook groups, and other hiring sites, reviewing the resumes with the CEO, vetting the candidates, and setting appointments for interviews.

While you do not need prior experience as a virtual recruiter to apply to become one, you will need to be comfortable enough in front of the camera so as to meet the candidates on Zoom and talk to them before shortlisting them for subsequent interviews.

Check out over 16,000 virtual recruiter jobs that are listed on LinkedIn.
15. Virtual Receptionist
A virtual receptionist offers callers the opportunity to connect with a real, live person that represents the company. Virtual receptionists create an exceptional client experience and are basically the front liner for the company, answering FAQs, scheduling appointments, making outbound calls, and taking messages.

Many companies offer salaries between $15 to $20 per hour for this position. Check out the 14,000 virtual receptionist jobs that are posted on LinkedIn.
16. Translator
Foreign languages a forte of yours?

Translators make between $40,000 to $70,000 annually (on average) in the USA. Jobs typically include translating into Mandarin, Korean, Japanese, Spanish, French and even Krio.

It's a great gig that will give you a steady income because translating jobs are usually retainer jobs where new projects are given to you consistently.

Check out LinkedIn's long list of translator jobs.
17. Virtual Bookkeeper
According to ZipRecruiter (as of September 2020), a bookkeeper with absolutely no experience can charge $25-$60 per hour and eventually raise her rates to $100 per hour as she becomes more experienced.

It's a lucrative and stable work-from-home job that can see you earning upwards of $5,000 monthly.
Check out Jooble's list of bookkeeping jobs (as of April 2022) with the rates displayed.
18. Data Entry Clerk
A data entry clerk is responsible for gathering information from various sources and keying that information into databases.

This can include reading through materials, sifting through it and extracting pertinent information and storing it as softcopy and hardcopy.

A data entry clerk earns an average of $33,000 annually according to Glassdoor. That is a decent income for a side gig. If you work for a pharmacy or a hospital as a data entry clerk, you may be required to do the night shift. Check out Indeed's list of data entry jobs as of April 2022.
Legitimate Work-From-Home Jobs For Stay At Home Moms 2022
19. Graphic Designer
To be a graphic designer you should have at least a bachelor's degree from an accredited university, college, or private design school, though in many cases there are people who learned from experience, online courses, and private coaching to become graphic designers.

A graphic designer needs to be proficient in designing tools and coming up with visuals and logos for businesses. Being a graphic designer may require you to have at least some design background. Unlike being a funnel designer where you can learn everything from scratch, a graphic designer is responsible for more visuals and creatives.

Graphic designers create visual concepts either manually or using computer software, to communicate ideas that inspire, inform, and captivate consumers. They form the overall layout and production design for printables, packaging, and materials such as advertisements, brochures, magazines, and reports.

According to the Bureau of Labor Statistics, a graphic designer can rake in anything between $50,000-$60,000 per year – that's not bad for a work-from-home job or a side gig! Check out over 20,000 job listings for graphic designers on LinkedIn.
20. Web Developer
According to USNews, web developers earned between $77,000 to $107,000 in 2020. That's a great income to be made for working from home.

Like graphic designers, you may need a degree in Computer Science or Design to become a developer, but many teach themselves how to code and design. While having a degree can make you a competitive contender for jobs, having a strong portfolio and a host of positive testimonials will go a long way in helping you secure that dream work-from-home job.

Check out LinkedIn's list of companies looking to hire web developers – over 20,000 of them!
21. Appointment Setter
An appointment setter ensures that important meetings are properly scheduled and adhered to between companies and clients, and keeps track of cancelled and rescheduled appointments.

They also send out reminders and meeting links so that all important meetups go without hitches.

Appointment setters make around $75,000-$125,000 yearly. Check out Indeed's list of appointment setter jobs that offer up to $120,000 yearly in salary!
Legitimate Work From Home Jobs Near Me 2022
22. Community Moderation
You can apply to be a community moderator. What community moderators do is ensure rules of the group or the community are maintained and kept in place.

They monitor discussions, posts, and comments to make sure that no rules are broken and that all members of the community are well protected. The members are of priority.

Community moderators (such as those in LinkedIn groups, Facebook groups and even chat rooms) are paid between$15-$25 hourly and are required to work a minimum of 10-15 hours weekly.

Check out Indeed's list of community moderator jobs that offer salaries up to $60,000 yearly.
23. Makeup Artist
A makeup artist can charge between $10 to $80 or more per hour, depending on location, experience and skills.

If you like makeup and have experience with it, this is a service you can offer to people living nearby. After all, someone is always going to want to attend a fancy dinner, a wedding party, or even get married themselves!

LinkedIn to date has 225 job listings for makeup artists – you can check them out here.
24. Pet Sitter
A pet sitter can choose to work from home (and take care of pets at his own house) or he can work at a pet centre and take care of the client's pets.

Pet sitters earn on average $25,000-$30,000 per year, depending on the hours they put in. LinkedIn has currently over 100 job listings for pet sitters based on locations. This is something moms can do when their kids are in school during the day – and if they love animals!
25. Bookkeeper
Bookkeepers bring back an estimated $40,500 annually. They are in charge of providing accurate and important financial information about a business. You'll have to be good with numbers, taxes, and invoicing, to name a few skills.

If you have experience with accounting and money management, this will be a great work-from-home (or work near home) option for you! Check out the job listings for bookkeepers here.
Other Jobs You Can Do From Home 2022
Remote Jobs
26. Resell items online (Amazon FBA program)
27. Flip items from flea markets and thrift shops
28. Make printables & sell them on Etsy
29. Education test scorer
30. Chat agent
31. Project manager
32. Freelance interior designer
33. Book reviewer
34. Sell unwanted items on eBay
35. Software developer
36. Customer success manager
37. Marketing manager
Jobs Near You
38. In-home daycare teacher
39. Sell Insurance
40. Event planner
Pros And Cons Of Working From Home
Pros
Working from home allows you lots of time and freedom. You may feel chained to the computer at times, but in actual fact, you can get up every half an hour and go for a quick walk around the house to stretch your legs, read a book for the next 10 minutes, or simply scroll your phone and munch on tidbits.

You do not need to call in sick because you can technically shuffle the timing around your work and grab a much-needed rest. You do not need to go through traffic or spend on work clothes. You can bring a laptop and literally go on holiday while you work. It isn't as glamorous as people make it out to be (trust me, I've done that a lot) but it does feel good to get out of the house and go on holiday once in a while and still get the job done (ie, get paid).

For mothers with children, it can be one of the best solutions ever to daycare fees and babysitter woes. Having your children around you can be a distraction for sure. It took me a few months to fall into a proper routine with my children when I started working from home full time – but now the routine is set, I can do my work and they will still get their lessons done.
Cons
If you're an outgoing person who likes to talk (like me), you'll find it lonely at times. When your partner isn't home, there isn't anyone you can really talk to compared to working at 9-5 (where I talked or rather, counselled) patients round the clock. I missed that a lot and still miss it.

Being in front of the computer and getting caught up in your work can make you pretty sedentary. After a few months, I began to feel less fit and had lesser stamina. My only exercise was doing the laundry and making food; so eventually I signed up for a gym and made myself go daily. It gave an opportunity to get out of the house and do something to feel good about one's own body.

It takes mental fortitude to go online and work from home. You meet all sorts of personalities from all over the world, and not all of them are good. You may get scammed, mistreated or wake up frequently in the night wondering if your latest work was up to par and expectations. That is something called the Imposter Syndrome and most online service providers have it.
Frequently Asked Questions
1. Can I work from home as a parent?
Definitely yes. If your kids are of school-going age, you will have the day to yourself, and have time to pick up new skills and apply for new jobs. You can even start a blog! Most new skills will require a few hours of practice and learning daily, but they can bring you income in as quickly as 30 days.
2. How much can I get paid for working from home?
This largely depends on the type of work you're doing and the number of hours you'll be putting in. Based on the jobs listed above, you can earn anything between $15-$100 per hour, or $30,000-$107,000 annually.
3. What is the highest paying work-from-home job?
I'd say a few of the high-paying ones include funnel building (easily $10k months if you get really good at it) and $5-$6k months as a virtual assistant or social media manager. Online business managers are pretty much in demand too – they are usually virtual assistants that have started a team of assistants and are delegating work and managing a company's projects, processes, and team members.
4. How can I get a job online working from home?
One of the best ways will be to join Facebook groups where a lot of business owners regularly put out posts on hiring new team members (either part-time or full-time).
At the same time, it'll be great to know what you're interested in doing and get really good at it – whether it's designing, offering free services for a month or two to get the hang of the job (such as virtual assisting) and then create your portfolio to go.
5. How can I work from home in 2022?
Digital marketing is predicted to grow from $7.9 billion in 2018 to $53.6 billion in 2025. If anything, 2022 is the year you will snag a work-from-home job that will give you a measure of financial security and independence.

As mentioned in the previous FAQ, pick up a new skill or hone the ones you have, and turn them into services online. You can even scale and start your own business as time goes on and your income increases.
6. How can I make $100,000 working from home?
Ensure that you have the skills to serve a hot niche that is in demand (much like funnel designing and building). A lot of service providers aim to make a minimum of $8,000 to $10,000 per month, which will ensure you hit the 6 figure threshold or make $100,000 yearly.
7. How do I work for Amazon from home?
Amazon offers remote job opportunities as well as hourly jobs at their physical facilities.

Check out Amazon's own hiring page to find jobs you can do!
Final Thoughts
Working from home and going online (especially if you've never done so) can be really daunting, but it can be extremely rewarding as well, and not only in the monetary sense. You can meet amazing people from all over the world, make great connections, learn tons and tons of things, pick up new skills and get a string of retainer clients and a consistent income every month.

It can mean being able to spend time with your kids, have your weekends really free, and being the influencing factor in your children's lives as they grow up.

Nothing is without its challenges, but I have never regretted going online despite my initial obstacles and pitfalls. If you're ready, I say go for it – it may take a bit of time before you get used to things or find a niche or a service that suits you, but you'll get there eventually.

One thing is true about digital marketing – good things come to those who hustle. If you're wondering why anyone would hire a complete rookie, you'll be surprised at the number of amazing business owners out there who are willing to give rookies a chance to prove themselves, because they were once rookies themselves.