This post may contain affiliate links. If you use these links to buy something we may earn a commission at no extra cost to you. Thank you for your support!
In 2021, there were 455 million WordPress websites. In 2022, a staggering 835 million. WordPress, without a doubt, is one of the most popular open source platforms in the world, firstly because it's free (and anyone can sign up), and also because there are just so many things one can do with it.
This blog post will talk about the top 14 most popular ways how to make money on WordPress – even if you are brand new to digital marketing.
How To Make Money On WordPress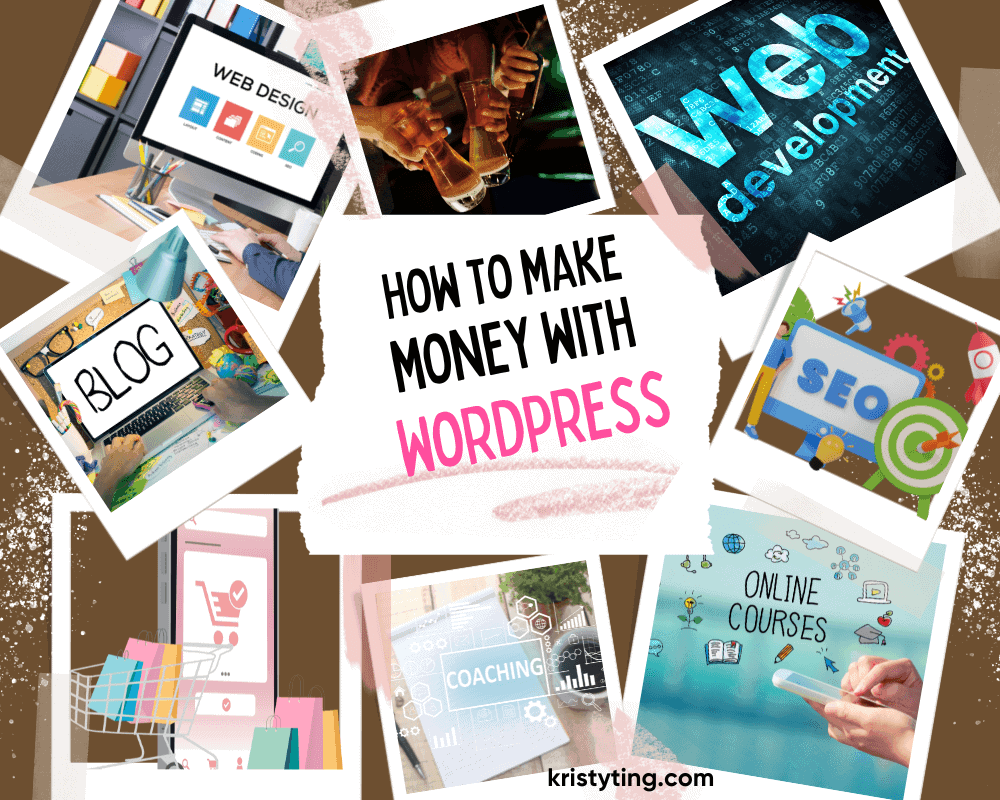 Here are 14 ways you can make money on WordPress:
1. Web Design Services
2. Freelance Writing
3. Creating A Blog And Monetizing It
4. Be A WordPress Developer
5. Do WordPress Theme Development
6. Do WordPress Plugin Development
7. Start An eCommerce Store
8. Start A Marketplace
9. Offer Coaching and Consultation Services
10. Host Webinars
11. Sell Courses And Subscription Plans
12. Offer SEO And Marketing Services
13. Blog Setup Services
14. Podcast Website
Let's get started!
Web Design Services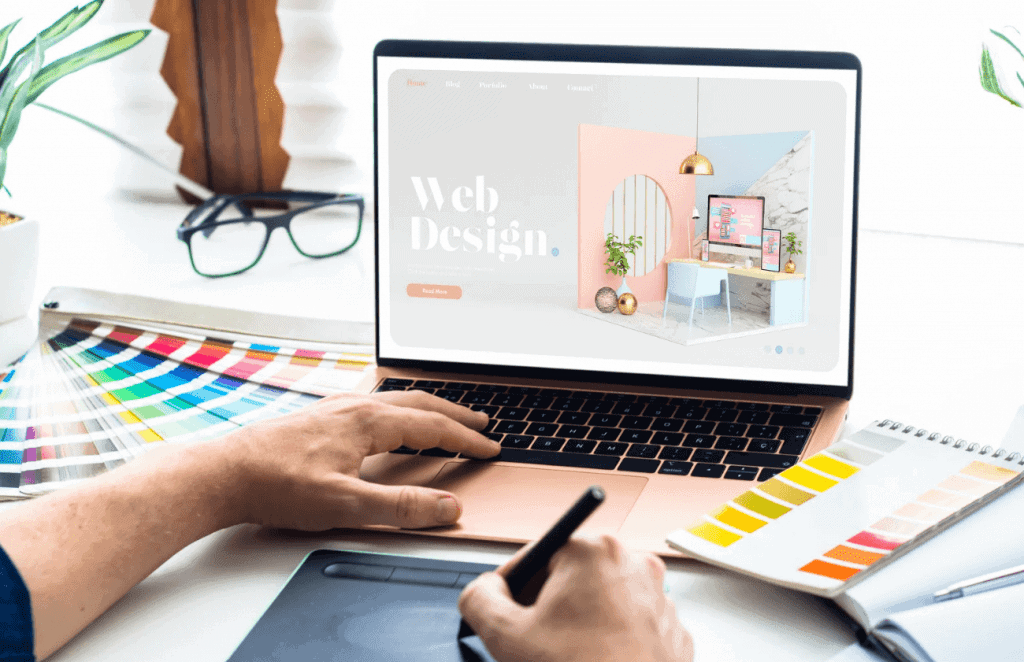 Being a WordPress web designer is one of the best ways to make money with WordPress. With millions of people around the world using WordPress, the demand for WordPress web designers is at an all-time high.
The same can be said of marketing funnels, which can be built on WordPress. I make over 5 figures monthly designing and building funnels for clients.
Competition is naturally rife, with experts popping out from all corners of the globe, offering all sorts of prices to get the work done.

Why are web design services in such high demand?

Business owners want their sites to stand out from their competitors. They want to have a website that has high conversion rates apart from looking premium and professional. They also want someone who can create designs that reflect their company's branding and voice. Many business owners are willing to pay good money for a great-looking and performing website.
They know how important it is for people who land on their sites to have a good user experience and enjoy their web browsing journey.

How does this work for you as a freelancer?

WordPress design is not difficult to learn. There are tons of affordable courses on platforms like Udemy and many free tutorials on YouTube. It only takes you a week or so of learning before you start offering your services as a web designer.
Remember, you do not need to know everything or be perfect. Learn as you go.
Freelance Writing
If you love writing, you'll love WordPress. The WordPress dashboard can come across as daunting when you first see it, but when you face it head-on and understand what the dashboard is really about, you'll find it fairly easy to navigate and use.

How do you make money with WordPress and freelance writing?

WordPress is one of the most popular platforms for creating portfolios and 'About Me' pages, where one showcases one's skills and experiences, and offers one's services. Therefore, if you have an impressive About Me page with proper testimonials, you'll be able to quickly share that link with prospective clients and employers so that they can read up about you and check out your writing abilities from your blog posts.
After you get your Home Page and About Me pages up, create several blog posts or articles that are SEO focused and of high quality. This will require some degree of research and some decent writing skills, of course. A great tool I'd recommend for coming up with SEO-optimized content is using RankIQ to write. (That's what I use and it absolutely rocks).
You can also offer to write guest posts for publications, blogs, and business sites. The more work you do, the more social proof you can display on your own website portfolio.
Side note: There are many types of freelance writing, such as email marketing, copywriting, technical writing, creative writing, and more. Find out the different types of writings you can do as well as sites you can get hired on. Different types of writing will require different levels of writing skills, and your rates will be based on your expertise and experience.
Creating A Blog And Monetizing It
Most bloggers turn to WordPress when it comes to starting a blog. There are other platforms, but WordPress reigns supreme as the most-used platform for bloggers, due to its ability to be search engine optimized. You, too, can start a blog on WordPress and make money with it.
Bear in mind that it is not the fastest way, but can be the most rewarding way to generate long term passive income (if done correctly).
In short, you come up with your own website, and a blog name, start putting out good content and utilize advertising networks.

How do you monetize your own blog?

First of all, you'll have to come up with high quality and exclusive content consistently that speaks to your target audience.
Learn SEO and optimize your blog posts to rank on Google (which is also a long-term game, but if you want a crash course, here's a free masterclass).
Once you generate enough traffic to your WordPress site or have a post or two ranking on search engines, you'll be able to insert more affiliate links in your posts and make money off of affiliate marketing. This is because once you rank, the chances of your post being seen and read on Google increases severalfold. Displaying ads and getting paid for the clicks those ads get are also a great way to make money on WordPress.
Some ad networks may reach out to you automatically once they see that you have consistent traffic on your site. You can also create a Google adsense account to start displaying ads on your website, even without much traffic. You may not make much, though – but you'll get a feel of what it is like to have advertisements displayed on your page.

Another way to monetize your blog is to write product reviews on things you've tried. You can review digital courses and also products such as the best winter boots, the best skis, the best email marketing software, and more. List them out using your affiliate links.

How do you get started?

Want to know how to create a blog, step by step? Here's a guide to creating your very first site, learning web hosting, and writing your very first blog post. (Go to courses on the top bar and pick Free WordPress Course).

How much can a blogger make?

According to Fits Full Time, bloggers that write for businesses earn an average of $40,000 to $80,000 a year. This number can increase tremendously if you not only offer blogging services, but have your own blog that makes you money with affiliate marketing, and an email list that you can sell products and courses to.
Be A WordPress Developer
A WordPress developer is a web developer that can build a custom website from scratch for a client. They usually work with the website owner to manage and upkeep the website on a long term basis. They manage both on the front end and the back end of the website, ensuring that it is functioning optimally at all times.

Anytime the website owner wants to change a theme or add something new, the developer will be the one in charge of making all the changes while ensuring that normal day-to-day operations are not disrupted. Your job can even include getting a domain name for your client, managing the web hosting and setting everything up.

In a nutshell, you make your client's life easy by taking over the website and adding on what is necessary while removing expired offers and content.

How do you go about becoming a web developer?

IMark Interactive is a great place to learn how to be a WordPress developer. Mark himself is a highly sought-after developer who runs a profitable blog. Check out his courses here.
Being a web developer may sound like hard work (only in the beginning, until you become very familiar with the platform), but it is also an easy way for freelancers to offer long-term website maintenance services, get more retainer clients and generate a more consistent monthly income, which is a lot better than being paid an hourly rate.
The best part is if you can eventually have 3-4 potential clients at the same time under your belt, your monthly salary will be a lot more secure. If you do a good job, your chances of being hired for a long time are high, since web developers are always in high demand.

How much do web developers make?

According to US News, a web developer can make an average of $77,200 a year, with 25% of them breaking the six-figure salary.
WordPress Theme Developer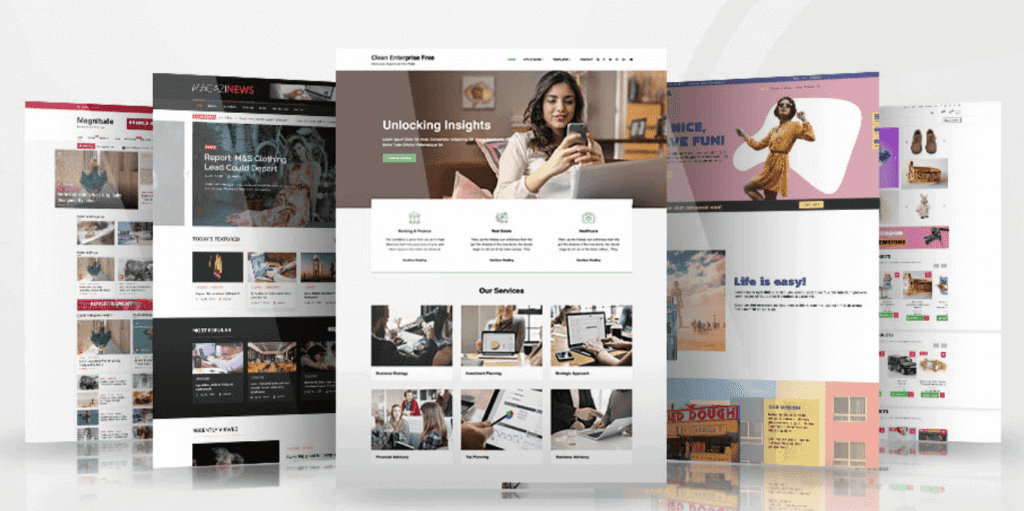 There are many free WordPress themes for website owners to use, but they can get overwhelming for the average WordPress user because of the sheer number of choices and the customization required for each theme.
If you're an experienced developer with an eye for design, you can apply to be a WordPress theme developer. Companies are always looking to develop newer, more dynamic, and user-friendly themes that beginners can apply without having to go up a steep learning curve.
Job boards and hiring sites that are constantly on the lookout for theme developers include Indeed, Flexjobs and LinkedIn. According to ZipRecruiter, a theme developer can earn anywhere between $25,000 to $135,000 annually, so the opportunities are endless.
You can sell these templates on your own website and also on popular platforms such as Creative Market and Template Monster. A personal favorite of mine is Envato Market. You'll be able to sell your themes there and make money!
Examples of themes include those made by Astra, SeedProd, Divi, Infinity Pro, Kadence, and more.
Many of these are free but offer paid options for users to get access to better support and more functionalities.
WordPress Plugin Developer
What are plugins?

Plugins are software additions that help to customize your website. WordPress offers thousands of plugins, both free and paid.
Plugins are essential when using WordPress and getting your website to work the way you want it to.
When I initially started using WordPress, the staggering amount of plugins available really drove me up the wall, but I have eventually learned to only use the ones I needed. It took a lot of reading up on each plugin and researching them, but I learned a lot as well. The trick is to use minimal plugins to reduce the chances of a website malfunction. Installing 2 similar plugins can also cause errors to occur. Despite all these, plugins are the lifelines of a WordPress site.

Companies are always trying to come up with the best plugins – easy to use, functional, and do not affect other software that the website is using. Doing plugin development and creating plugins that cater to a specific need requires a lot of technical knowledge and can get you paid pretty well.

You can sell your plugins on your site, or look for companies that create and test plugins – like Elementor, where you can offer your services as a plugin developer.
Start An eCommerce Store
Running an eCommerce page is a great place to start when trying to make money with WordPress. There is a free plugin that is popularly used for eCommerce on WordPress called the Woocommerce plugin. Apart from this eCommerce plugin, there is also a funnel-building plugin called Cartflows (which has a free version and a paid Pro version).

Woocommerce allows you to create multiple products for sale, and Cartflows allows you to create funnels for a more targeted product checkout.

With such handy plugins, creating your own online store is literally a few hours away. The best part is you can even outsource your site build and have someone put together your eCommerce page for you in a jiffy for an affordable price (yes, we refer to the WordPress developers mentioned above).
You'll need a product page where you can sell either your own products, whether they're digital products or physical products, or more commonly, Amazon Affiliate Program products – where you promote a certain item, and your affiliate link brings your potential buyer to Amazon's page. You get a commission if they purchase via your affiliate link. There are also other affiliate programs you can use, such as CJ Affiliate and Creative Market.
Start A Marketplace
A marketplace is a platform where you allow businesses to sell their items – and you get a cut of whatever money they may make. Or you can charge them listing fees instead. Examples include TemplateMonster and Creative Market. These are places where one can sell templates, audio, and plugins. Other marketplaces like Etsy and eBay allow you to sell anything from handcrafted items to old baseball cards.
A marketplace needs to have high traffic going to it daily for it to be successful, however. You'll need time to build your brand, gain authority, and consistently generate premium content to get eyeballs on your site. As with all other business models discussed here, an effective content management system and effective SEO strategy will give better results in the fastest way possible.
Offer Coaching and Consultation Services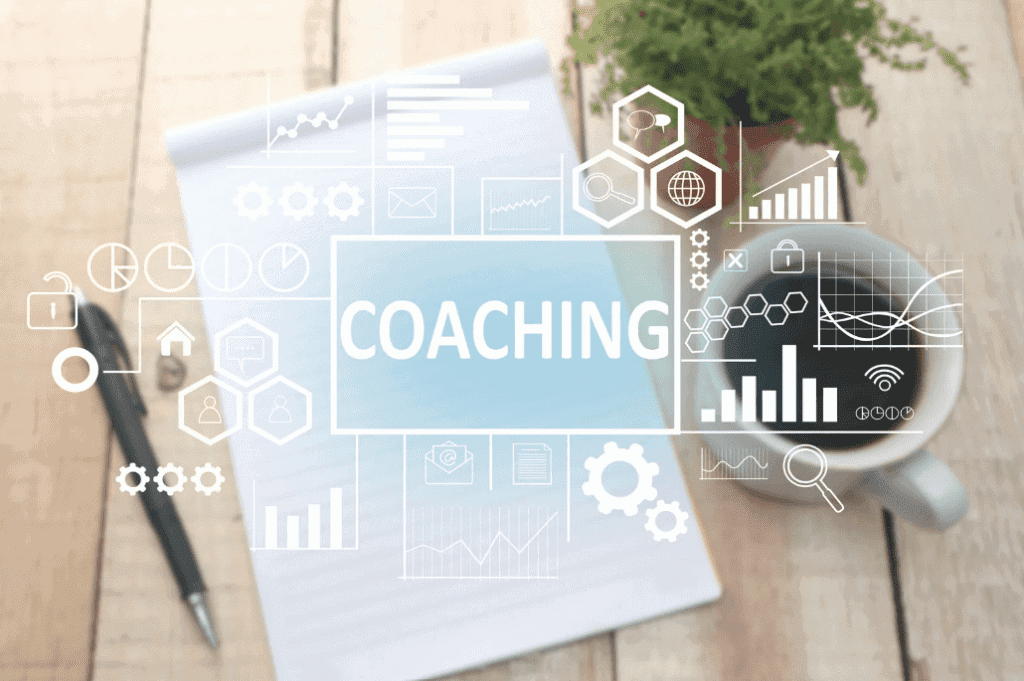 Offering coaching and consultation services on your home page is nothing new – in fact, lots of entrepreneurs are doing it and doing it successfully.
This is where you create a page offering your services as a coach or a consultant, and display the different types of packages and pricing points for your readers to choose from.
Some examples include Kim Anderson Consulting (Blogging niche), Tracie Forbes (Blogging niche), Liz Wilcox (Email marketing niche).
You can charge anywhere upwards of $197 per hour for a consulting service. However, when offering such services, you'll need a strong background that showcases your experience and expertise, as well as testimonials and social proof to back you up.

You can then drive traffic to your services via paid ads, social media, and by promoting it to your email list.
Not everyone is going to jump in and hand your their money for some coaching, however, so a good idea will be to create a proper sales page for your coaching and consultation services to increase conversions and trust.
Host Webinars
What's a webinar?

A webinar is a virtual event that is attended by an online audience. You can either host it live, meaning you give them a live link (such as a Zoom link) to meet up with you at an agreed time, or you can pre-record one and have it play on demand.

You are able to host webinars on WordPress via its webinar rooms. After opting in, your audience will be brought to a webinar room where your automated or evergreen webinar will play. There will be no option to fast forward or to pause – the point is to have them not miss a single word. Keep a webinar below 1 hour for best conversions.
There should also be no other buttons or links inside of the webinar page to reduce distractions.
Typically at the end of every webinar, there will be a pitch where you promote your latest course, personal consultation services, or other digital products.

If the pitch is successful, your audience will be brought to a checkout cart where they can purchase your offer.
Automated webinars are a steady and proven source of passive income and email list growth.

The amazing part is it is so easy to host a webinar inside of WordPress. The opt-in page, the webinar room, and the checkout cart can easily be built with the Cartflows plugin. You can set up one in under 30 minutes.
Sell Courses And Subscription Plans
You've probably come across many websites that promote video or online courses before. There's sometimes a video at the top and a long sales page after that, followed by the course price, a guarantee, and a checkout cart.
Online courses (if you have a strong following) are the easiest way to share your knowledge and help others learn the skills you are teaching, and in return make money from it. There are two types of online courses:
Traditional online course – where you purchase a course and are given access to a membership site where all the video recordings, templates, and other resources are stored. You then go through the course at your own pace.
A monthly subscription – where you pay a monthly subscription to be able to stay in the membership. New material and videos are dropped monthly, and there is also a monthly live coaching call and a lot of other resources to encourage you to keep your membership active.

Both are great in their own ways. Monthly memberships are booming at the moment, but because there are so many of them around, you have to ensure that yours is worth the monthly subscription fee. You'll need to plan out monthly live calls, interviews with guest experts, and drop new updates to your courses to keep your audiences engaged.
Online courses can be hard work, but they can also be very rewarding. Sharing your knowledge in a bid to help other entrepreneurs, freelancers, and business owners brings joy and satisfaction, knowing that you are helping to change their lives in some way.
Offer SEO And Marketing Services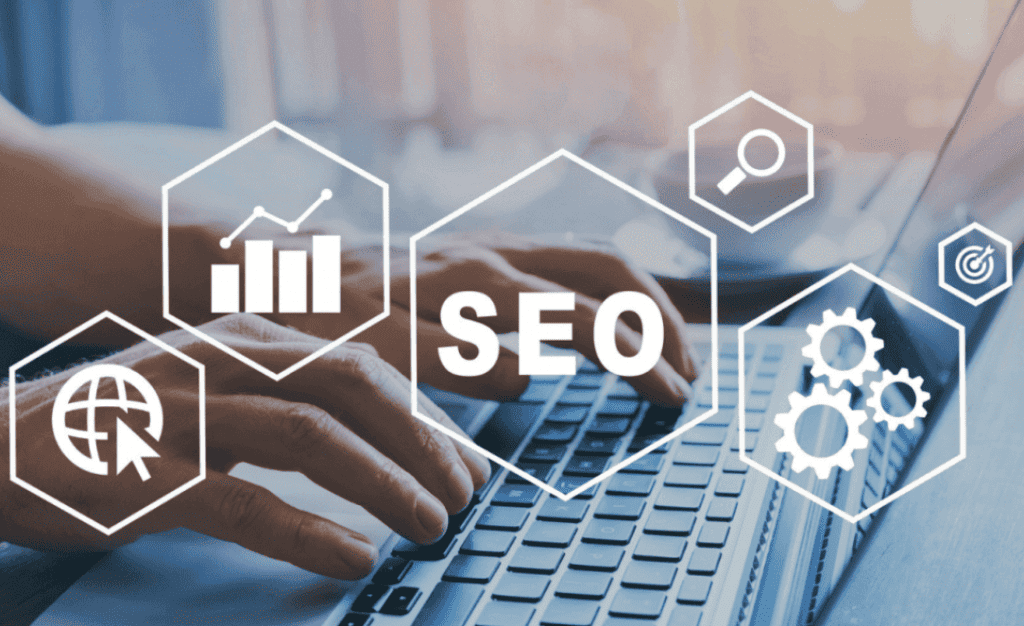 What is SEO?

SEO (Search Engine Optimization) is the process of getting your website to rank on search engines. The higher it is, the more people will see it. The whole aim is to get as much free, organic traffic to your page as possible. However, SEO is not only about ranking.
It's also about managing site speed, user experience, the font used, and even the size of the font you're using.
An SEO-optimized page would be one that loads quickly, answers the user intent right off the bat, and has a design that is easy on the eyes and promotes readability. On top of that, it'll have the necessary keywords that allow it to rank on search engines.
Anything else – banner ads that block the page, small fonts, and unnecessary graphics will affect your SEO and hence, your ranking on Google. This will directly impact the number of traffic to your page.
After you've learned to optimize your own page and have it ranking on search engines, you can offer to optimize websites for other businesses. The more you improve their rankings and get them backlinks, the more you'll be able to command in terms of pay.

SEO management can be daunting for a lot of people. It is also a long term strategy, and many business owners are not able to devote the time to doing SEO. SEO experts are widely sought after, and very well paid.
Blog Setup Services
This is a service where you help bloggers set up a blog on WordPress. It typically involves a Home Page, A Blog Post page, an About Me page, and a Contact Me page (that comes with a contact form).

Many new bloggers need help with their first website. That being said, many seasoned bloggers are buying new domains and needing new websites created every day, because they want to blog about a different niche. There are tons of opportunities for you to make a lot of money from setting up blogs. Discuss with the website owner the kind of theme and layout they'd like, and the types of audiences they're targeting.
It'll be set up so that whenever the blogger writes a new post, it is automatically populated in the Blog Post page as the latest post in the correct design and layout as all other posts.
You'll be required to ensure proper plugins are put in place, that the page loads fast, and that there is an opt-in form that allows the page to capture leads.
Chances are you'll be asked to do retainer work as their blog grows and they need more help with setup.
Podcast Page
WordPress is also a great place for you to showcase your podcast episodes. If you do podcasting, you will be able to add new episodes to your website so that your listeners or followers will stay updated. Much like a blog, a podcast page usually comes with a Home Page, A Contact Me page, and an About Me page.

So how do podcast pages help you make money on WordPress?

If you have active and consistent content, you'll eventually build a following of listeners that will go and visit your website (so remember to always promote your website at the end of every episode). On your website, ensure that there is a lead magnet (something you offer for free in exchange for email addresses).

Podcasting is a great way to build and grow your email list. You can eventually offer them courses and other digital products that you sell. And that is how a podcast page can make you money on WordPress!
Wrapping Up
WordPress is definitely a great place to start if you want to create a sustainable business without putting too much down, to begin with. It does take time, perseverance, and determination, but there have been numerous success stories over the years.
Can Free WordPress Make Money?
Yes, it can. It is in fact one of the most recommended ways to start if you have a limited budget. You can figure out the platform on your own and then go on to offer multiple services as listed above.
How Many Views Do You Need To Make Money On WordPress?
It depends on what you are doing with your website. For example, if you are selling products and have 1,000 visitors a day, and make an average of $100 (gross profit) a day, then you will know how many views you'll need to bring your daily average to the next level.
You don't have to be a seasoned entrepreneur to make money online. Even if you're totally new to WordPress, you have the same chance of making money as any other person. Figure out your niche and what your target audience wants, or figure out the types of services you'd like to offer, and make WordPress your portfolio and your learning platform. You'll be well on your way to making a decent income.
I only recommend products I would use myself and all opinions expressed here are our own. This post may contain affiliate links that at no additional cost to you, I may earn a small commission.